The Neopets Team released a video about the new Neopets App, along with a poll in which people could vote on the new name! You can find any confirmed information about the new app on this page.
This was the first release of information about the new app, including a short video exploring the new features! Here you can find screenshots of these features as well as slight explanations and thoughts on them.
Login Screen
Self explanatory, though it seems like logging in on your cell phone will be a lot easier than navigating to neopets.com and zooming in to enter your username and password, because that could be quite the hassle!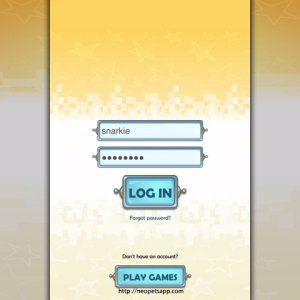 Quick Reference Page
Similar to the Quick Ref you have online, you'll be able to check up on your pets, feed them, and hopefully many more things! Maybe you'll be able to play with them with some toys in your inventory and see some cute animations.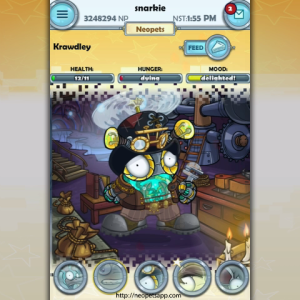 Games
We have a confirmed screenshot of Meerca Chase as one of the games on the new app, which makes sense considering how similar it is to the old mobile game "Snake". It would be fantastic to see everything in the Games Room transfer over (but I assume they are not all compatible), but the video also showcases Kash Basher, so we might be able to play many of the enjoyable flash games!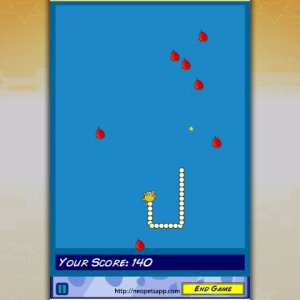 Dailies
It'll be possible to do all of your regular dailies on the app, perhaps making the whole ordeal much easier! You can spin wheels, play Fruit Machine, and many more!
Other
The app wants to give you as much access to the computer version of Neopets as possible, so you'll be able to check your neomail, lurk the boards, and read the news!
If you'd like to see the video where this information has come from, here it is!
Have any ideas you'd like to share about what would be cool to see in the app? Head over to the Neopets App Discussion page and leave a comment! You can also see some ideas others would like to see.